Associates
Our Financial Representatives are the face of our organization. They not only represent Northwestern Mutual, but they also represent the best interests of their clients. We are proud of their accomplishments, share in their enthusiasm and drive, and help motivate them to achieve the highest level of excellence.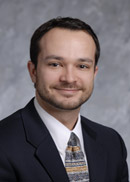 Brian M Selerski
Associate Wealth Management Advisor
brian.selerski@nm.com
Brian joined Northwestern Mutual in August 2004. He is an Associate Wealth Management Advisor who assists with mutual fund, security, and annuity accounts, as well as group and 401(k) plans.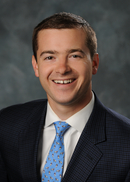 Financial Representative
charlie.wroblewski@nm.com
Charlie applied for the Financial Representative Internship at the Derrickson Financial Group in downtown Indianapolis in the fall of 2009 while he was studying Actuarial Science at Butler.  The internship proved to be an incredible experience because he earned the privilege to convert to a full-time Financial Representative in the summer of 2011, joining the North Shore firm in 2012.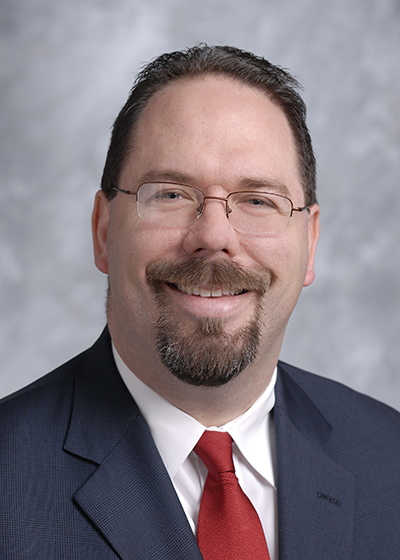 Disability Income Specialist
chris.fugman@nm.com
Chris Fugman's passion is securing financial futures for his clients and community. In Chris's tenure with Northwestern Mutual, this Marquette graduate has led all first-year Representatives nationwide in client development and was named the #1 First-Year Representative in the Central Region for 2009. Chris achieved two awards that less than 3% of all Northwestern Mutual Representatives achieve. Before joining Northwestern Mutual, Chris worked at Southwestern Company for 15 years where he was a District Manager.
Chris is married to Christina and they have two sons, Luke and Leo. They live in the Washington Heights neighborhood of Milwaukee.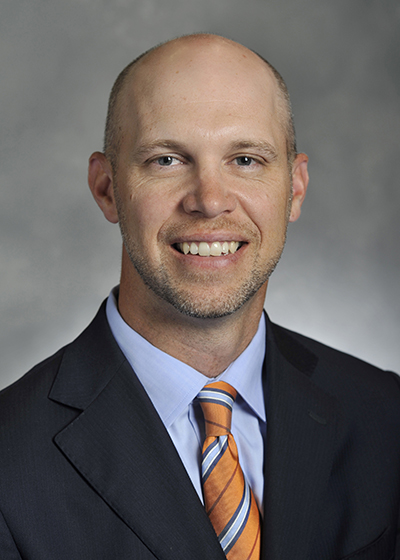 Financial Advisor
darrin.englebert@nm.com
Most importantly, Darrin's passion is helping business owners and families achieve financial security for themselves and their families. Darrin prides himself on helping people visualize their short, mid, and long-term goals and then ensuring they have a meaningful strategy to help achieve them. In Darrin's tenure with Northwestern Mutual, he has attained a status ranking that less than 5% of all Northwestern Mutual Representatives achieve. Prior to Northwestern Mutual, Darrin spent 16 years in various sales, marketing, and operational leadership roles in small and large companies.
Darrin has his Master's degree in Business Administration from Keller Graduate School.  He received his Bachelor's from the University of Wisconsin – Milwaukee with a double major in Finance.
Darrin is married to Tina who has a pediatric practice in Mequon, WI. They make their home in Cedarburg, WI and have three children named Lily, Elsa, and Mason.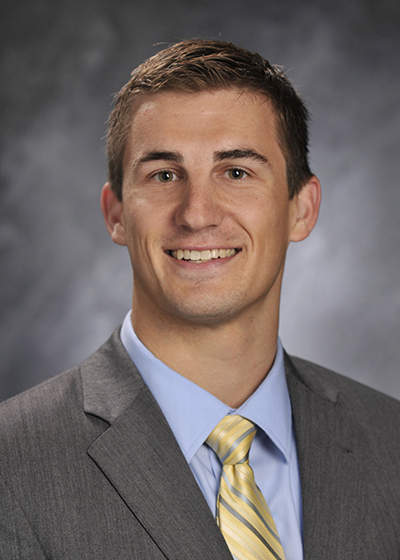 Financial Representative
david.fisher@nm.com
My Networks:
David started his career with Northwestern Mutual in 2013 as a financial representative. He works with clients ranging from young professionals, to established families, to successful business owners. In his time with Northwestern Mutual, David has achieved Pacesetter 40 and the Bronze Award. 
David is married to his Ali, who is a teacher at Whitman Middle School. Together, they reside in the Whitefish Bay area.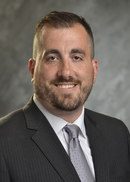 Financial Advisor
joel.fletcher@nm.com
Joel Fletcher joined Northwestern Mutual in June of 2016.  He graduated from St Norbert College with a Bachelors in Accounting and also has a MBA from Marquette.  He started his career in accounting and progressed to the level of CFO.  After 13 years as an Accounting and Finance Leader, he wanted a career where he could give back and help people achieve financial security.  Joel got off to a fast start, achieving Pacesetter 40 in his first 4 months in the business and hit Pacesetter 60 or 100 Lives in month 10.  Joel is also the College Unit Director, mentoring and leading the college financial representatives during their internship at Northwestern Mutual.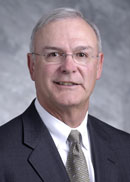 Wealth Management Advisor
mark.schueller@nm.com
My Networks:
With designations that include Certified Public Accountant, Chartered Life Underwriter and Chartered Financial Consultant, Mark Schueller brings a unique perspective to the various uses of life insurance for business succession, executive compensation and estate analysis. Prior to joining Northwestern Mutual, Mark was affiliated with a national accounting firm and served as Chief Financial Officer for a Milwaukee-based corporation.

Mark Schueller received his B.B.A. degree from the University of Wisconsin – Milwaukee. He is a past President of the Milwaukee Chapter of the Chartered Life Underwriters and is a member of the Milwaukee and National Association of Insurance and Financial Advisors, Estate Counselors Forum, Wisconsin Institute of Certified Public Accountants, National Society of Accountants and Association for Advanced Life Underwriting.

Mark Schueller has qualified as a member of the Forum and the Court of The Table, which honor top financial services producers worldwide. He also has received the National Quality Award numerous times.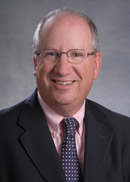 Financial Representative
marty.matsoff@nm.com
Martin Matsoff joined Northwestern Mutual in 1988 after nearly 20 years in the accounting industry. He graduated from the University of Wisconsin – Madison and became a CPA in 1972. After beginning his career with Arthur Young & Co., Martin Matsoff served as the President of a Milwaukee-based business for more than 12 years. Later, he would become Chief Financial Officer of a closely held conglomerate that owned Wisconsin's largest hotel, two tennis facilities and numerous shopping and entertainment centers.

During the course of his Northwestern Mutual career, Martin Matsoff has achieved numerous industry accomplishments. He has been a member of the Million Dollar Round Table and earned the National Quality Award and has qualified for the Court of the Table and Top of the Table. Outside of his career, Martin Matsoff dedicates his time to numerous hospitals and community and children's centers.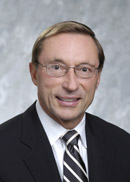 Financial Representative
ronald.krizek@nm.com
My Networks:
Ron is a Wisconsin native and earned his degree from the University of Wisconsin – Milwaukee with majors in Accounting and Finance. He is recognized as a unique professional resource, helping executives build and preserve net worth. In addition, he has helped business owners with business continuity and succession planning. He coordinates with other client advisors to achieve innovative solutions. Ron is also involved with University of Wisconsin – Milwaukee Foundation Board of Trustees, and Children's Hospital President's Council and Circle of Care. He created the Ronald and Marjorie Krizek Fund within the Greater Milwaukee Foundation to help the Milwaukee community, as well as sponsoring scholarships at Brookfield Academy and the University of Wisconsin – Milwaukee.
Ron is married to Marjorie and has two children, and two grandchildren.  Outside of business and his family, Ron enjoys fishing, hunting, and golf.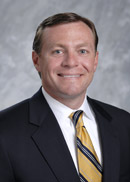 Wealth Management Advisor
scott.schwertfeger@nm.com
My Networks:
While attending the University of Wisconsin-Madison, Scott Schwertfeger was drawn to Northwestern Mutual by the prospect of unlimited opportunity for professional achievement. In 1993, as a sophomore, he joined Northwestern Mutual as a College Intern. While maintaining a full class load for his degree, he was recognized as a member of the second place team for College Interns. Upon graduation in 1996, Scott became a full-time Financial Representative and enjoyed helping clients achieve financial security. In 2009, he was recognized as one of the top 300 Financial Representatives out of a field force of 8,000 Representatives.